_It lies within the listener how they want to translate the work and in what order.
The pictures will of course develop in their mind even without seeing the film._

Virlyn: Live in Zurich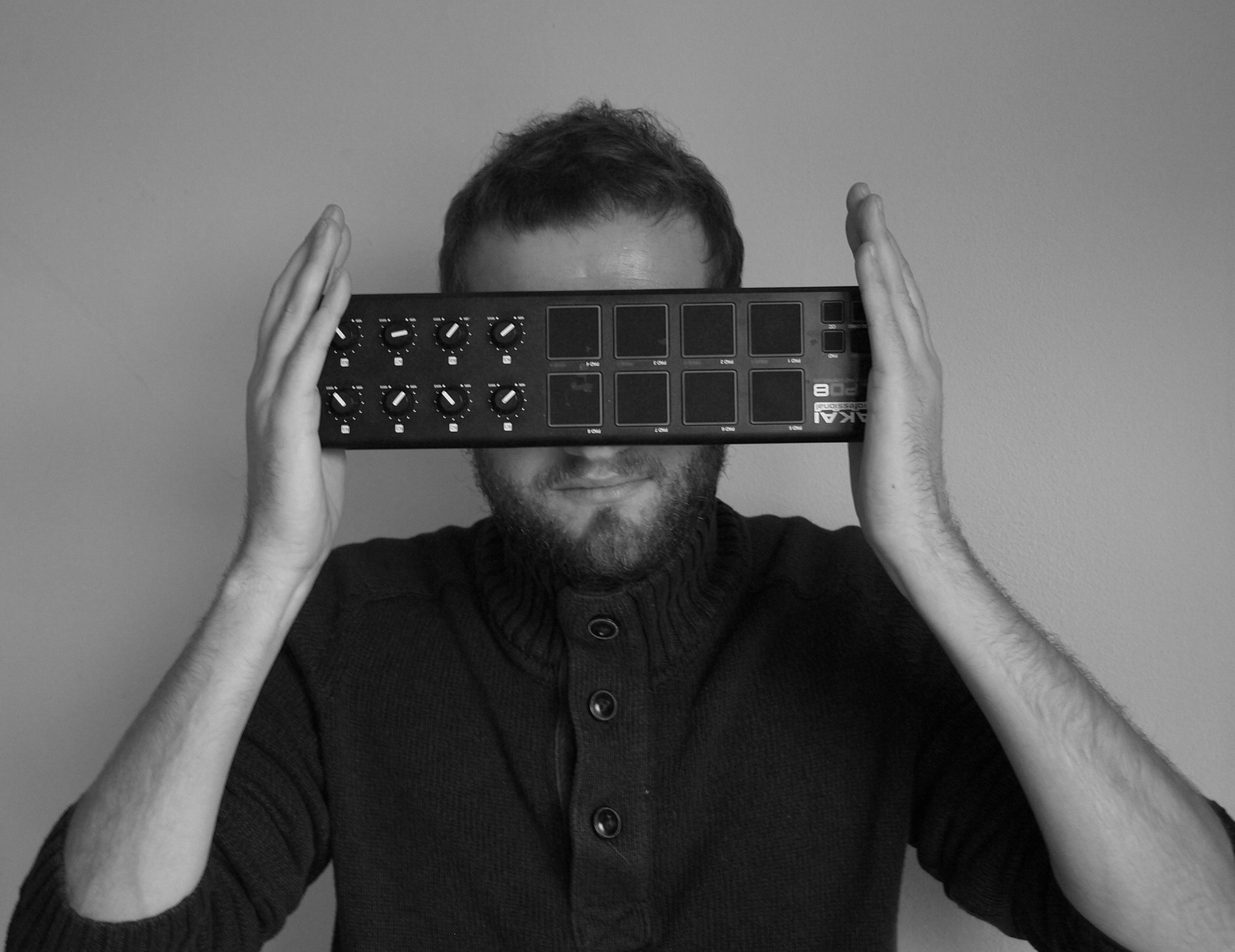 Virlyn aka Frédéric Vanderlynden is a sound artist from Belgium, whose passion for music was ignited at an early age. As soon as he was able, he started recording his favorite tracks off the radio and making mix tapes using an old-time mixer he acquired for a small price. After discovering the music of artists as The Future Sound of London, Laurent Garnier and The Orb, he soon began to search for ways to record his own sounds and mixing them into self-made tracks under the artistic alias Virlyn. Where first he was focused on learning how to make electronic breaks and beats, he later became more interested in ambient sounds, experimental electronica and soundscapes.
EndTitles proudly presents his live performance recorded at the 8. IOIC-Stummfilm-Festival, Zurich in December 2017. ET meet the artist for a quick chat to talk about the upcoming release.
ET: The recording for «VIRLYN: Live in Zurich» was made in December 2017 during the Zurich Silent-Film-Festival. You composed a soundtrack for three animated shorts by Winsor McCay, one of the first animators of the early twentieth century. Do you see the album as more of a soundtrack or rather as a live-recording?
V: It's definitely more of a soundtrack, intended for the three shorts. I paid special attention to every scene in order to support them with the right atmosphere by adding sonorous details specific for a certain visual segment and of course by matching the rhythm with the pace and the content of the story telling. On the other hand, I made sure to broaden the soundtrack, adding sounds and depening the musical atmosphere, so the set could be listened to as a separate, self-contained performance.
ET: What was your instrumental approach for the album?
V: For my musical approach I use classical instruments, mainly recorded with friends and musicians, and electronic elements which I mix into an organic symbiosis. Beside this I like to use own field recordings I make during travellings. They add an exotic touch and help define the overall atmosphere of a track.
ET: Best loved hardware vs. Best loved software?
V: I don't use a lot of hardware, besides my Zoom H1 Recorder for field recordings and recording instruments. In addition, I use typical hardware like the Akai LPK 25 Keyboard and a LPD8 controller. For software I like to keep it simple: I cut my samples with Adobe Audition and mix them into songs with FL11.
ET: Thank you, Virlyn.
… in May: Colin Muir Dorward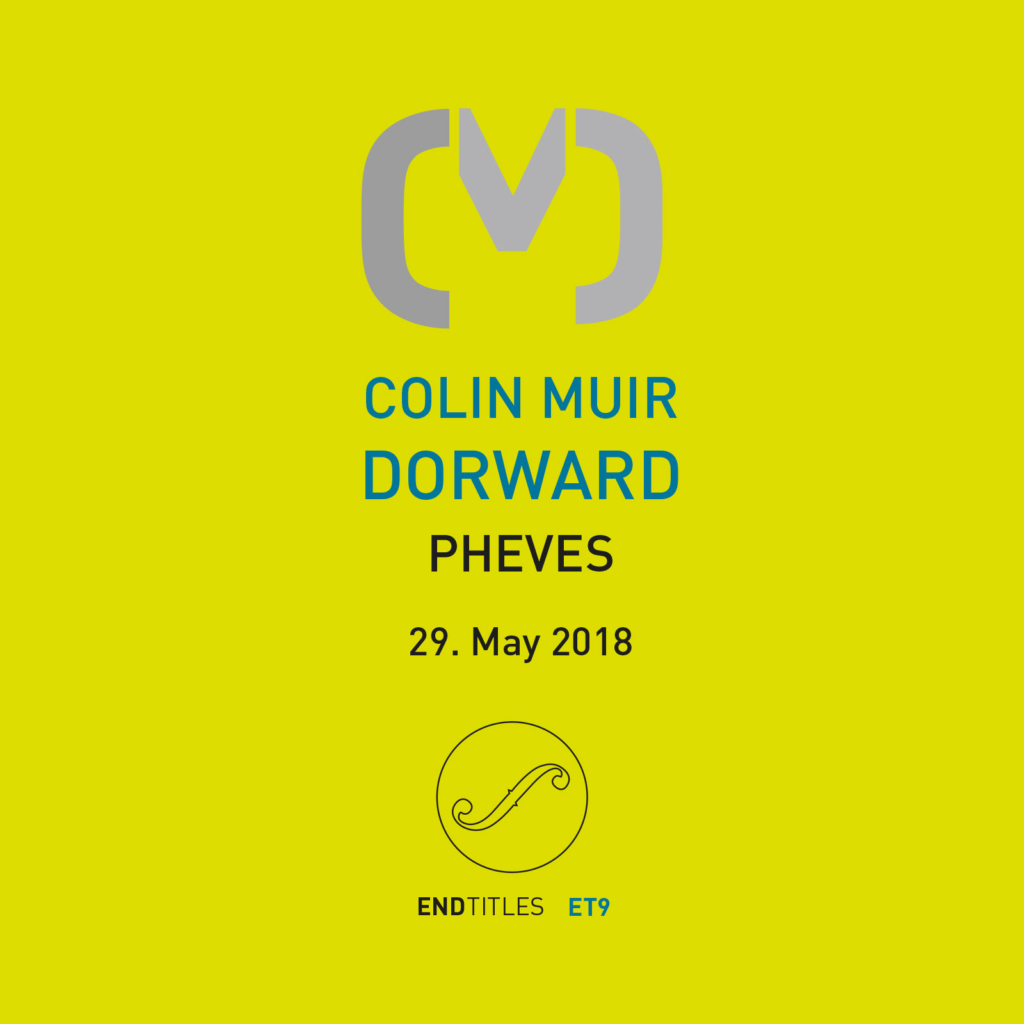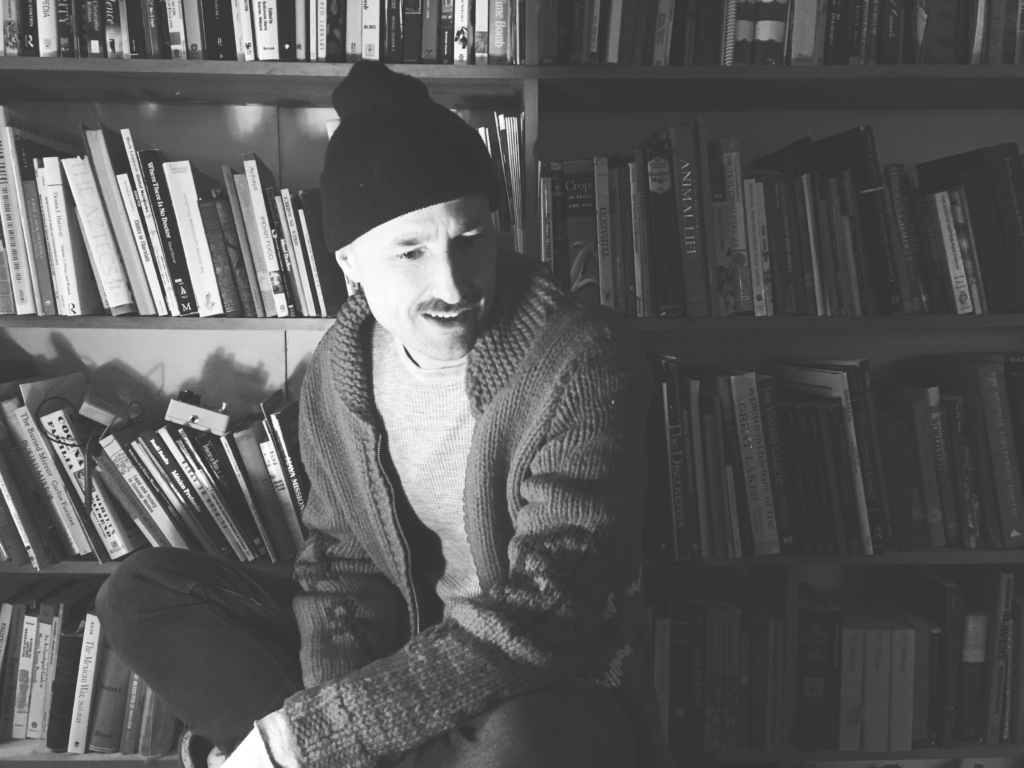 Colin Muir Dorward is a painter and musician living in Canada. His first, eponymously titled album was released as he entered his BFA in 2001. Intervening years before his second album, Aspen Tribule, in 2017, were focused on painting and included sporadic musical output under various pseudonyms. Muir's influences in both painting and music range from the first millennium to present-day. In his present research as a PhD candidate, his focus on the narratives of the medieval vera icons guide his production of large scale oil paintings. In addition to his artistic practices, Muir is presently developing a unique modular synthesizer format optimized for the DIY enthusiast.
In May EndTitles is going to release his DIY synthesizer performance.
More to come…
Arovane: Salomé
"Back in 2015 I was asked by Dominik Grenzler (EndTitles-founder) to compose a soundtrack for a silent film. The festival took place in Zurich. I had to choose from a couple of silent films and I liked Salomé – a film adaption of the Oscar Wilde play of the same name (1923), directed by Charles Bryant. The play itself is a loose retelling of the biblical story of King Herod and his execution of John the baptist (here, as in Wilde's play, called Jokaanan) at the request of Herod's stepdaughter, Salomé, whom he lusts after.* (*Wikipedia)
I watched the film in my studio and improvised musical themes to it. The film is much focused on atmospheres, so i placed soundscapes and looped noises accompanied by the sound of a Blüthner piano (physical modelling piano). Ableton live was used for the arrangement and the mixing process.
For the live performance I used the arrangements to improvise, with the piano, sounds to the story.
Enjoy!"
Berlin, Arovane
Meeting the artist. An Interview.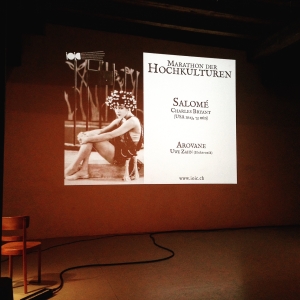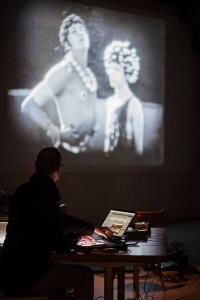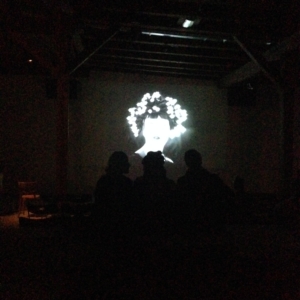 On a sunny day in Berlin, Dominik met Uwe Zahn aka Arovane to talk about his new album «Salomé».
ET: The recording for Salomé was made in December 2015 during the Zurich Silent-Film-Festival. Do you see it as more of a Soundtrack or rather as a live-recording?
UZ: Rather a bit of both. On one hand it is a soundtrack, as I composed the sound-structures for the film in a studio and on the other hand a live recording, since I integrated part of the improvisation during the performance into the production. Hence, a mix of both .
ET: You divided the album into four parts. Salome works on its own as a complete work as well as broken into its single pieces. The dramaturgy and dynamic stay intact. Are you trying to give the listeners another soundtrack on top, a way of creating images in their head without seeing the film?
UZ: Well, the pictures will of course develop in your mind even without seeing the film. It lies within the listener how they want to translate my work and in what order. The sounds, the tone sequences and the dramaturgy were composed while I saw the film at the Festival as mentioned above. For me, parts of the composition is intimitaly linked to certain scenes in the film.
ET: What was your instrumental approach for Salomé?
UZ: I can fall back on a huge pool of sound and sound structures. Seeing the film gave me very clear visions of sounds. Single sounds were then set to certain scenes and accompanied by the sound of a grand piano.
During the live performance, I had a framework of set sounds in combination with an improvisation on the Blüthner grand piano (physical modelling synthesis).
For Salome I worked with macrostructures. I arranged single soundblocks or clusters then adjusted them using a sound-moulding software.
In the second part you can hear a theme played with the Blüthner grand piano in combination with a harp and glockenspiel. An ascending sound sequence which I composed as a theme for the film's key scenes.
In the third part I combined electro-accoustic sound elements combined with melodic compositions.
At the beginning of the fourth part you can hear a second theme and a sound structure which references Salomé's unrequited love to Jochanaan and the resulting revenge. At the end you hear the ticking of a great grandfather clock slowly transforming into a vocoder-like synthesizer-sound.
ET: Best loved hardware vs. Best loved software?
UZ: Well, both play a huge role in my productions. Thus I would not say hardware vs software but rather hardware with software.
The main instruments I used in this production (as hardware) were the seaboard rise 49 by Roli, which offers new playing techniques and a multidimensional sound control, and also the grand piano by Blüthner (software/physical modelling).
The complete work was arranged and recorded with a computer, a digital audio workstation – Ableton Live and a 24 channel analogue mixing board by Tascam.
ET: Thank you, Uwe.
---
Adriano Orrù: Hèsperos
Hèsperos is a new solo release from Sardinian double bassist Adriano Orrù. The six pieces collected here are diverse in sound but unified at the conceptual level. What Orrù has done is form each one around the idea of a winnowing down to fundamentals, quite literally: All six are constructed around the fundamental tone or tones of one of more open strings.
Hèsperos is lyrical at the same time that it is experimental. The idea of focusing each piece on an open string is a natural one for the bass, and here it is developed in ways that elicit a kind of singing—the results are not at all dry or abstract, as one might expect from an experiment rooted in such an a priori concept. This is a variety of idea art that doesn't sacrifice the art for the idea.
Avant Music News, Review by Daniel Barbiero
»In this new digital edition coming out for Endtitles there is also a seventh track, a "bonus track" (How my bass sings) which is a piece from the same period of Hèsperos but which differs from that being an overlap of four of my recordings. This piece was recorded for AN MOKU's project against noise pollution and hearing loss: "How to catch STILLE?" The donation went to Sonos Schweiz.
I want to thank by name the people who in 2011 and today have been so helpful for me to realise Hèsperos: Elisa, Adriano, Elia, Dominik, Helge, Tamas.«
Cagliari, Adriano Orrù
---
Oblique Noir's Trilogy: SLICES
Two years ago, Oblique Noir decided to use only modular synths to create and arrange music. For this release, he moved away from softsynths and software sequencers, despite their limitless possibilities, while still making use of a daw (Nuendo) for recording und cutting, (of course the mastering was also done software-based by Tamás Zsiros aka Weldroid). There are many capable artists out there who create amazing music simply out of the box.
But for him, having been a band keyboarder for years, even an electronic sound device has the «haptic quality» of an acoustic music instrument. On the other hand, especially modulars tempt you to focus on the functionality and aesthetics of filters, envelopes etc., neglecting a song that is really worthwhile listening to. His hope is, however, that the three «Oblique Cuts» are pleasing for modular «wigglers» as well as for electronic music lovers.